Rocky Mountain Assisted Living is a place to come home to.
We are care providers, friends, sons, daughters, nieces, and nephews. We are experts in assisted living homemaking and providers of quality programs and services for seniors. At Rocky Mountain Assisted Living, our team is a supportive extension of a community that promotes the independence of our seniors, protects their dignity, and nurtures their ever-changing needs. With our support, your loved one can maintain their desire for an independent home setting, while gaining the support and security of a caring team available to meet their needs 24/7.
Meet Our Founder,
David Lewis
Rocky Mountain Assisted Living founder David Lewis is a compassionate visionary. With decades of experience in the home care field, David moved to Colorado from Southern California in 2007 and recognized the need for a different senior care model in the Denver area.
David spent time listening to the concerns, needs, and desires of seniors and their adult children. He found a common theme echoing among them: seniors wanted to remain home and maintain their independence and autonomy, yet they required extensive assistance with activities of daily living and 24-hour supervision. Adding to the challenge of this balance were the exorbitant costs of hiring an in-home care provider—something that many families who David met with simply could not afford.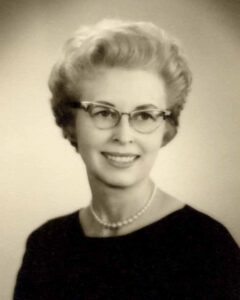 Drawing from a childhood example that had made a significant impression on him, David set out to create a care model inspired by the experience of his late grandmother, Jessie. Jessie spent 9 years of her life in a small board and care home in Thousand Oaks, California, where she received personalized care in an intimate home-like setting. Her meals where home cooked, the care staff was attentive and, most importantly, she was happy.
David determined this small home-like setting was the next best thing for seniors needing 24-hour care, outside a nursing home or medical facility. This is when Rocky Mountain Assisted Living was created—a community of 10-16 bed residential style care homes that offers services and amenities found in much larger corporate companies, but provided by a family owned and operated business, cutting out constant management turnover and lack of personal connection.
David was grateful that his grandmother, Jessie, had a place to call home where she received wonderful care. He and the rest of our team at Rocky Mountain Assisted Living are proud to provide the same level of quality care and attention to your loved one.
Schedule a Tour
Deciding about memory care for your elderly loved one is understandably challenging. It's natural to want to see where your loved one will be living and what they will be doing on a daily basis before committing to a memory care facility's service. We encourage anyone who is interested in the memory care services offered by Rocky Mountain Assisted Living to schedule a tour of our grounds so they can see our facilities and resources for themselves.
We have memory care facilities located in Centennial, two in Lakewood here and here, Wheatridge, and Thornton.
With our support, your loved one can maintain their desire for an independent home setting, while gaining the support and security of a caring team available to meet their needs 24/7. We have limited availability. So call now to ensure your loved one gets the help they need.
TESTIMONIALS
Rocky Mountain Assisted Living is the best company I have ever worked for. I have been a CNA for 22 years and have worked in several different work environments. I have worked in nursing homes, assisted living homes, done home care, run an adult family home and RMAL has provided the best work environment. The residents are very well taken care of, and employees are taken care of as well.
I was impressed with how genuine and caring the staff are at Rocky Mountain Assisted Living. The owner and all management staff really care about the residents. This was a new transition for my father but they have done wonderful things with him.