Choosing an assisted living facility in Lakewood, Colorado for your elderly loved one is a challenging decision. It's vital to know how to determine whether a facility is right for your loved one and your family's budget. At Rocky Mountain Assisted Living, our team has developed a comprehensive assisted living program that provides daily care for residents at all levels of medical need.
While many people mistakenly assume that an assisted living facility is the same as a nursing home, this isn't the case. There are three principles of assisted living upheld by the leadership and staff of Rocky Mountain Assisted Living. We believe our program provides three essential things that every family should look for when searching for elder care.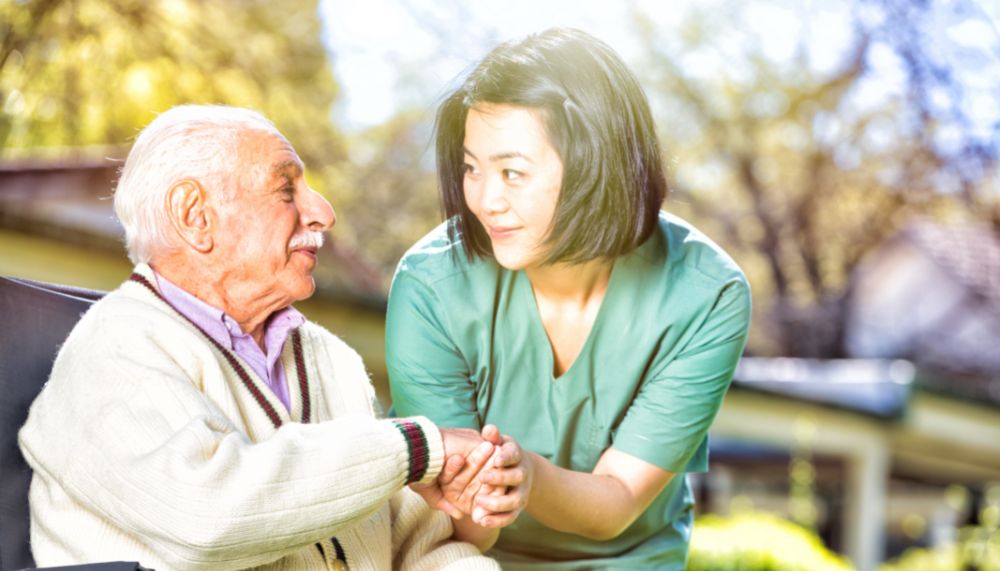 One: Personalized Care Programs
Everyone is unique, and every elder has different medical needs. Some people require ongoing medical assistance and supervision relatively early in their 60s and 70s, while others can maintain a high degree of independence well into their 80s and 90s. We know that every resident we serve is different, and every care program should be different, too. There are no one-size-fits-all care programs when your family chooses Rocky Mountain Assisted Living.
Your loved one needs an assisted living program capable of addressing their unique needs and concerns. Unlike other nursing homes and assisted living facilities, Rocky Mountain Assisted Living provides a full range of care programs for seniors at all levels of need. During an initial consultation with a potential new resident, we can review medical records and learn about your day-to-day life to see what type of daily schedule would be best for you. We also provide carefully constructed memory care programs for residents struggling with dementia. Residents can expect personalized care programs that consider their evolving needs and goals.
Rocky Mountain Assisted Living takes time to learn as much as we can about every resident, from their medical needs, the level of assistance they require for everyday tasks, and their day-to-day preferences. We provide the medical assistance and daily care our residents need as well as a wide range of activities and amenities to keep them engaged and motivated.
Two: Comfortable Accommodations
When most people think of nursing homes and assisted living facilities, they imagine very clinical and impersonal places that are more like hospital rooms than living spaces. At Rocky Mountain Assisted Living, we have constructed spacious, home-like accommodations. Residents not only enjoy comfort and a welcoming atmosphere, but elderly residents can easily find help when they need it and have access to everything they need each day. Every resident can enjoy a comfortable, day-to-day life with as much or as little activity as they prefer, all with instant access to medical supervision and support when they need it.
The floorplans of our assisted living facilities in Lakewood are open, inviting, and constructed with elders' needs in mind. Bathrooms are easy to find and use, and most residents have private bathrooms attached to their personal living spaces. Privacy and comfort are ensured for every resident, with social activities in warm and spacious shared spaces in each home.
We believe that a comfortable and home-like atmosphere is better suited to the needs and preferences of elders in need of assisted living facilities than sterile and uninviting clinical settings. When a resident feels more at home and more independent, they are more likely to see positive outcomes from memory care and other medical treatments.
Three: Encouraging Independence
It can be very difficult for anyone to accept the fact that they must enter some type of assisted living situation, and many elders will fight as hard as possible to remain in their own homes. Part of the reason so many are unenthused about the idea of entering assisted living care is the presumptive loss of independence. It's challenging for some people to accept the fact that they can't manage day-to-day tasks or their medical needs on their own anymore.
Rocky Mountain Assisted Living believes in providing residents with as much freedom of movement and personal independence as possible. We carefully tailor our care programs, activity schedules, and other aspects of ongoing care to our residents' preferences. All residents have private space to themselves and easy access to group activities, opportunities to travel through the surrounding community, and the ability to contact loved ones close at hand.
Some residents will begin their stays with Rocky Mountain Assisted Living and gradually require more extensive daily care. This is no problem for our team as we consistently evaluate the efficacy of every resident's care plan, implementing changes as our residents or our staff deem appropriate. Our goal is for every resident to have as much personal freedom in their day-to-day life as possible.
What Makes Rocky Mountain Assisted Living Special?
These three key principles of assisted living can encourage better medical outcomes, more successful memory care, and much greater enjoyment for residents of Rocky Mountain Assisted Living in Lakewood, CO. We have developed a unique elder care program that ensures a complete continuum of care for every resident. While our team adheres to the latest standards of care from the leading medical authorities, we do not use "cookie-cutter" treatment programs or expect every resident to have the same needs.
Our program is individually scaled at all levels. Whether your elderly loved one needs basic assistance with day-to-day tasks, ongoing supervision to ensure they meet their medical needs, or more extensive everyday care, we can tailor a program to suit them. No matter what your loved one needs, they will enjoy a comfortable, home-like atmosphere every day of their time with Rocky Mountain Assisted Living. Residents feel at home with the peace of mind knowing they have easy access to any assistance they may require, and treatment plans evolve alongside our residents.
Discover Rocky Mountain Assisted Living
If your family is searching for an assisted living option for your elderly loved one, Rocky Mountain Assisted Living in Lakewood, CO can help. We specialize in individualized care. If you're interested in learning more about how we can help, contact us today for additional information.